Experts investigating a series of extraordinary encounters between orcas and yachts off the coasts of Spain and Portugal believe the animals responsible may have been triggered to target boat rudders by an earlier "aversive incident" involving some kind of vessel.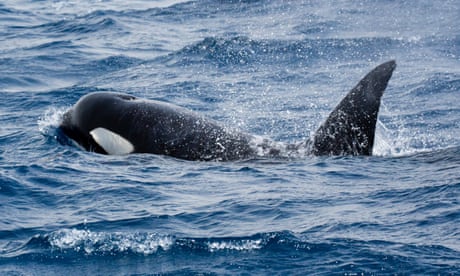 Read more
Since 10 August, crews sailing off the Spanish region of Galicia have reported 22 interactions with orcas – also known as killer whales – a third of which have resulted in varying degrees of damage to their boats. In a handful of cases, boats have been left with damaged steering systems.
After studying photos and video footage of the encounters, a working group of Spanish and Portuguese experts, including marine biologists and government officials, has identified three orcas present in 61% of the incidents.
Underwater photographs of the three animals, nicknamed Black Gladis, White Gladis and Grey Gladis, reveal that two of them appear to have suffered wounds between June and August. Although some of the injuries would have been acquired as the orcas tried to snatch tuna off long fishing lines, others could have been from contact with boats.
According to the investigators, killer whales tend to be curious about the sterns of boats because of their noise and movement. But they say the recent encounters are "unprecedented" because of the damage inflicted on the yachts.
"The trigger for this strange and novel behaviour could have been an aversive incident that the orcas had with a boat, and in which the speed of the boat could have been a critical factor," the working group said in a statement on Tuesday.
For more information, click here.