Many parts of the Earth's climate system have been destabilised by warming, from ice sheets and ocean currents to the Amazon rainforest – and scientists believe that if one collapses others could follow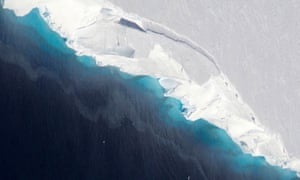 The warning signs are flashing red. The California wildfires were surely made worse by the impacts of global heating. A study published in July warned that the Arctic is undergoing "an abrupt climate change event" that will probably lead to dramatic changes. As if to underline the point, on 14 September it was reported that a huge ice shelf in northeast Greenland had torn itself apart, worn away by warm waters lapping in from beneath.
For more info, read this article on the Guardian.